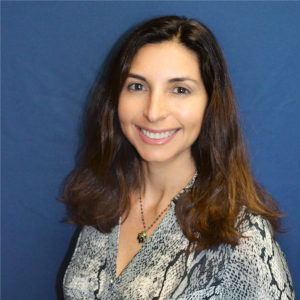 Dr. Marcela Dominguez is the founding physician of Complete Care Medical Spa in Mission Viejo, California. Working alongside a uniquely qualified team, Dr. Dominguez not only provides a superior level of healthcare for her private practice patients but also serves on staff at Mission Hospital Regional Medical Center.
Dr. Dominguez completed BS in Kinesiology at UCLA, obtained her MD from UC San Diego, then completed her Family Medicine Residency at Long Beach Memorial Medical Center. As a resident, her passion for mothers and infants inspired her to complete additional training in Maternity Care. During this time, she received the Mead Johnson Leadership Award, which annually recognizes a select group of 15 residents nationwide for their leadership and community involvement. Dr. Dominguez served as the Chief Resident for Obstetrics at Long Beach Memorial, delivering hundreds of babies and increasing her expertise in reproductive and hormonal health.
From 1999 to 2006, Dr. Dominguez built a thriving group practice at St. Jude Heritage Health Foundation in Diamond Bar, California which further prepared her for opening her private practice, Complete Care Medical Spa, in July 2006.
Today, Dr. Dominguez is one of a handful of doctors in the country who is "expert" in combining western and alternative therapies to provide state of- the-art bioidentical hormone replacement, functional medicine, nutrition, and herbal therapy in a highly-customized, complementary, and integrated protocol. As the name implies, Complete Care Medical Spa focuses on the health and wellness of men, women, and children in an atmosphere that reveres taking time with each patient to carefully listen and respond to each concern.
Expanding her medical expertise and care, Dr. Dominguez is currently pursuing a fellowship in Integrative Cancer Therapies under Dr. Mark Rosenberg and the Academy of Anti Aging and Regenerative Medicine.
Combining many scientifically proven modalities to help support patients with cancer, Dr. Dominguez provides powerful medical options, whether conventional cancer therapy or a more holistic approach is preferred.