Two Procedures Are Better Than One!
Complete Care Medical Spa
Is The First And Only Office In Orange County
To Offer This Game Changing Combination
What Is The CO2 CoolPeel® Laser
CO2 lasers have long been the gold standard in treating wrinkles, acne scars, and other blemishes as well as tighten skin and balance tone. Traditional CO2 treatments have been associated with considerable downtime. The precision and the control of the CoolPeel® allows you to get the skin resurfacing benefits without the downtime and risk.
We are thrilled to be among the first to offer CoolPeel® laser treatments! CoolPeel® is an innovative way to safely, and comfortably, deliver the benefits of a traditional CO2 resurfacing treatment. By targeting only the superficial layer of skin tissue, damaged skin is removed, revealing younger and healthier looking skin.
Reduce fine lines
Minimize sun damage and pore size
Improve skin texture
Without any real downtime
What is The Vivace™ Experience?
It's the newest generation of radio frequency microneedling, and Vivace™ is FDA-cleared for your safety. This minimally-invasive treatment stimulates the natural production of collagen and is shown to be effective in alleviating facial wrinkles, fine lines, and tightening and toning the face, neck, hands, and body.
We start with the most revolutionary, best-in-class Vivace Microneedling RF device, designed for an incomparable, comfortable patient experience. Only Vivace™ boasts a precision robotic motor that brings discomfort to a virtual zero compared to any other device you will find in your physician's office. Our carefully developed recovery system ensures no one knows you just had a treatment today. The results are immediate and also improve over time, giving you the best of both worlds.
Alleviate Wrinkles & Fine Lines
Tighten Skin
Minimize Pore Size
Improve Skin Tone & Texture
Immediate Results
No Downtime
Virtually Pain-Free
Call (949) 861-4177 for more information or send us your contact information for a special offer!
Enjoy These Before After Pictures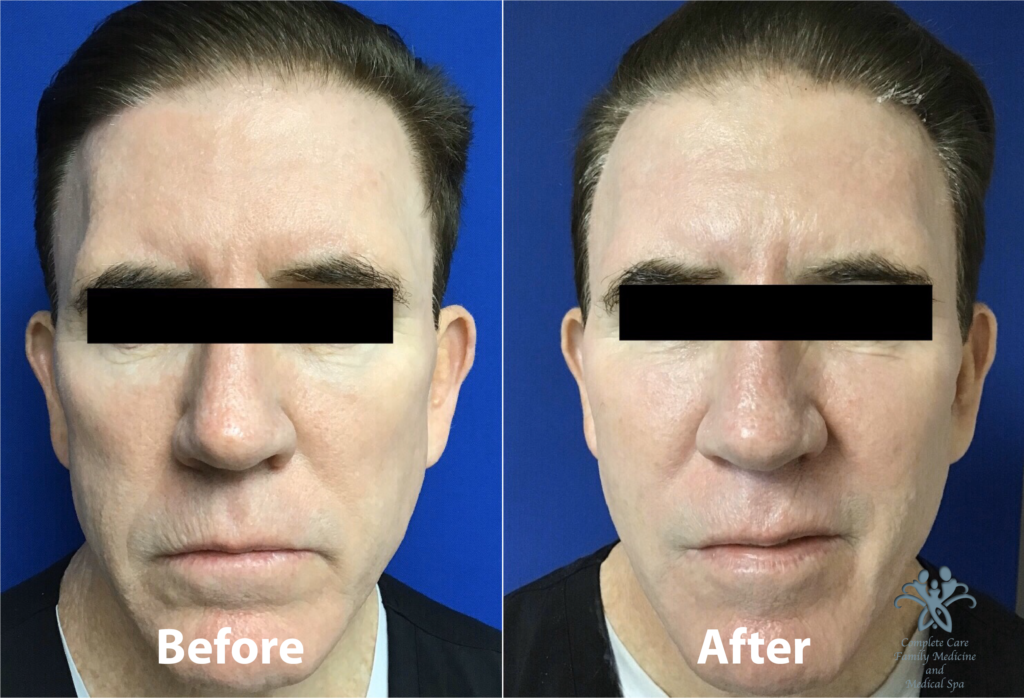 Real Patients After Single CoolPeel® & Vivace™ Combined Treatment