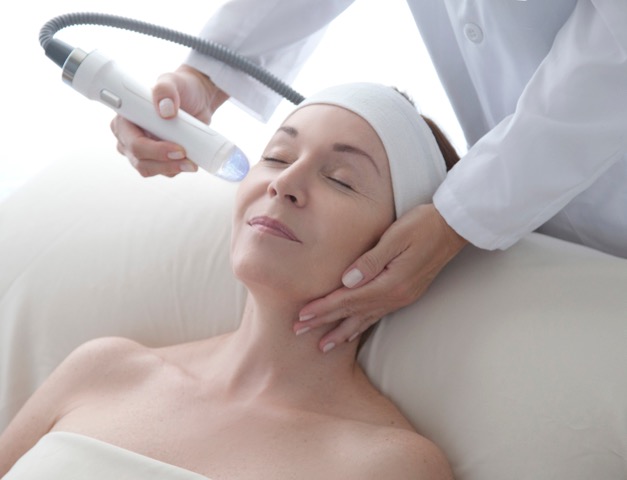 If you are looking for the optimal results, look no more. Welcome to The Vivace™ Experience.
Let's Face It! We want to look our best at any age—not over-filled and over-stretched, just natural. We want to age gracefully, beautifully and elegantly. Inevitably, fine lines and wrinkles set in, and now there is a simple, minimally-invasive treatment that will address those concerns and have you out to dinner that same night.
What is The Vivace™ Experience?
It's the newest generation of radio frequency microneedling, and Vivace™ is FDA-cleared for your safety. This minimally-invasive treatment stimulates the natural production of collagen and is shown to be effective in alleviating facial wrinkles, fine lines, and tightening and toning the face, neck, hands, and body.
We start with the most revolutionary, best-in-class Vivace Microneedling RF device, designed for an incomparable, comfortable patient experience. Only Vivace™ boasts a precision robotic motor that brings discomfort to a virtual zero compared to any other device you will find in your physician's office. Our carefully developed recovery system ensures no one knows you just had a treatment today. The results are immediate and also improve over time, giving you the best of both worlds.
Is The Vivace™ Experience Right for me?
Alleviate Wrinkles & Fine Lines
Tighten Skin
Minimize Pore Size
Improve Skin Tone & Texture
Immediate Results
No Downtime
Virtually Pain-Free
Two is better than one! Check out our CoolPeel & Vivace procedure page where you can get the benefit of both procedures in one with minimal downtime and maximum effect!
Call (949) 861-4177 for more information.